ORMESBY HALL MODEL RAILWAY GROUP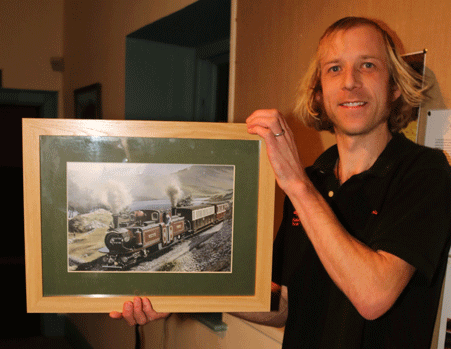 Adam has assisted the Railway Volunteers since he joined the staff at Ormesby 11 years ago. In recognition of this and the friendship he has shown, Adam was presented in December with several gifts including this framed picture of a Double Fairlie on the Ffestiniog Railway.

Volunteers are rostered to cover the days Ormesby Hall's model railways are open. We will open once it is safe to do so.

If you would like to volunteer or find out more about us, please use this e-mail link to contact me, John Rhodes.













---
Home