ORMESBY HALL MODEL RAILWAY GROUP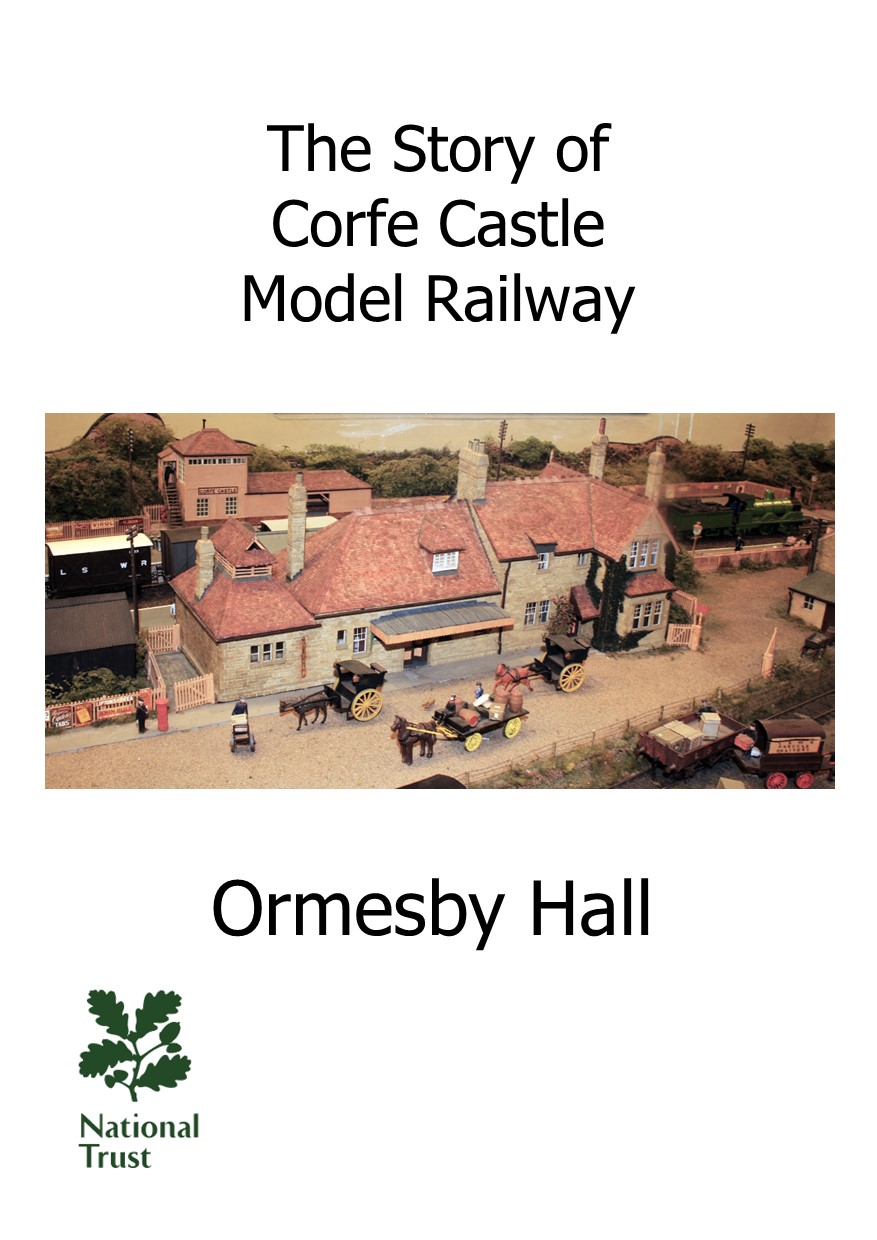 Welcome to the official Ormesby Hall Model Railway Group site. We are a group of volunteers who operate and maintain several model railway layouts, based at the National Trust property, Ormesby Hall near Middlesbrough. The exhibition has been running for over 25 years and we now have 3 permanent layouts based at the hall and 2 portable layouts that we take to local events.

In 2019 we will be open Sundays, Mondays, Tuesdays, Wednesdays and Thursdays during the season. We are pleased to announce that we will be running the "Meet the Volunteers" on Sunday 12th May between 11am and 4pm. As well as the layouts, we will be using the marquee to demonstrate how to make and maintain rolling stock, making scenery and putting together a vintage 00 table top layout and we will be bringing out our n gauge portable layout "Aylehouses". There is no additional charge for access to the marquis. - For more information about charges and opening times, see the Ormesby Hall website

Other shows are advertised in the events drop down.


We receive visitors from all over the world and some run their own website. Use this link to see a Dutch visitor's site



Our permanent layouts are;
Corfe Castle
Corfe Castle was donated to The National Trust by the late Ron Rising. The layout is set deep in LSWR territory in the early 1920's, with buildings scratch built from real examples in South West England. This wonderfully scenic layout represents 35 years modelling by just one man and is worth a visit in its own right.
We have produced a 36 page booklet describing how Corfe Castle Model Railway was built and includes the history of some of the buildings, locomotives and rolling stock. The booklet can be obtained from Ormesby Hall Corfe layout at a cost of £5. Alternativley you can drop us an e-mail.
More information is available on our Corfe web page Corfe Castle
Pilmoor Junction
Pilmoor Junction is set on the East Coast Mainline between Thirsk and York. This layout represents the ECML as it was in the late 1930's; and many famous trains and locomotives can be seen, such as; "The Coronation", "The Flying Scotsman", and A4 no 4468 "Mallard". The layout was built from scratch by the team.
More information is available on our Pilmoor web page Pilmoor
Thomas and Friends
Thomas is a push button layout popular with the younger generation (or the young at heart). The layout was built by the volunteers as part of The National Trust, Year of The Child; and all the best known characters from the television series can be seen. A special feature is a flying Harold the helicopter.

Interested in joining our group? We always welcome new volunteers, whatever your modelling skills.
We meet 2 Monday evenings a month between 6.30 and 8.30 pm to maintain the layouts. Drop us an e-mail or phone John on 01642 780323 for a chat and more information