ORMESBY HALL MODEL RAILWAY GROUP
Fact File
Name
Corfe Castle
Layout Size
26ft x 9ft (approx.)
Gauge
OO
Station Type
Passing Station
Operating Company
London & South Western Railway
Period
1922
Area
Dorset, South West England
Buildings
Scratch Built
Stock
Scratch Built & Kit
Baseboard Construction
Open Frame
Track
Scaleway & Soldered Construction
History
Corfe Castle is located on the branch line from Wareham to Swanage after leaving the mainline at Wogret Junction. Corfe Castle was opened to traffic on 20 May 1885 and was closed on the 3 January 1972. Twenty three years later, in 1995 the line from Swanage to Norden was reopened as part of the Swanage Railway, and Corfe Castle once more saw regular train services.
The Layout
Corfe Castle was donated to the National Trust by Mr Ron Rising in 1995. The layout was built entirely by Ron Rising, over a 35 year period. The layout is built to 4mm/foot scale and 99% of what you can see on the layout is hand built, from the track to the station buildings and most of the rolling stock. Many of the buildings or locations on the layout had a sentimental connection with Ron; for example, the Church on the layout was where he was christened in 1922 and the pond by the side of the mill was where he learnt to swim. All the buildings are based on actual locations around Hampshire, Dorset, Wiltshire and Oxfordshire; many of the buildings were, as far as possible, measured, photographed from many angles and copious notes were made.
The main reason that the layout took so long to build was because of Ron's attention to detail, for example the roof tiles on the church, station buildings, and all other roofs that are not thatched, were individually cut from writing paper, stuck onto the roof individually and then painted with a wash of watercolours. Some of the buildings are even fitted out with interiors, for example the left hand end room of the Collingbourne Ducis group is fully furbished and carpeted. Similarly the wheelwright's shop adjoining the smithy is fully modelled inside and even has baulks of timber and planks stored in the roof.
Once you know how much attention to detail went into the layout you can appreciate why it took Ron so long to build. The layout itself can actually be viewed as a diorama because of the details included in the layout, and, like all good layouts the railways runs through the scenery, not on top of it.
Sadly Ron Rising died in 2006 aged 84 and even though this layout has been added to while it has been in the care of Ormesby Hall Model Railway Group, it is surely a testament to this wonderful man and his skills.
Photographed below is the latest addition, the new Hornby Adams Radial number 488 which joins the Hornby M7 class 0-4-4 tank loco 252 in LSWR livery - collectors centre limited edition crossing the viaduct. More information about the layout , buildings and rolling stock is available in our booklet - see the home page for more details.
Gallery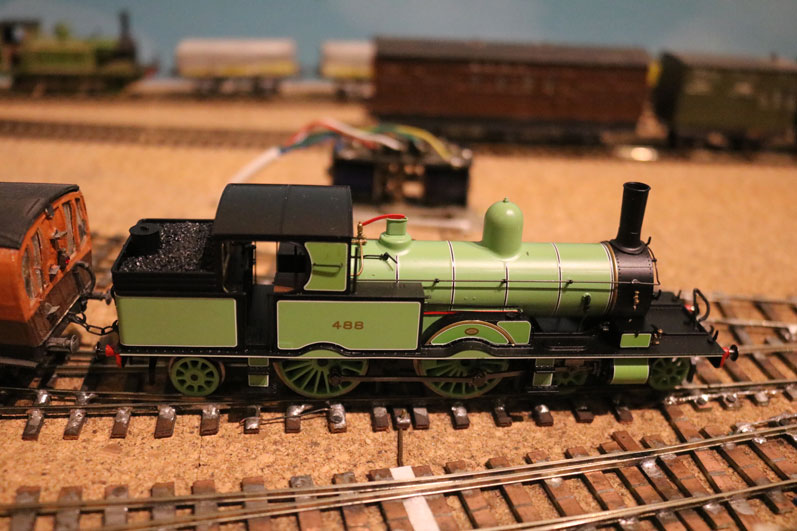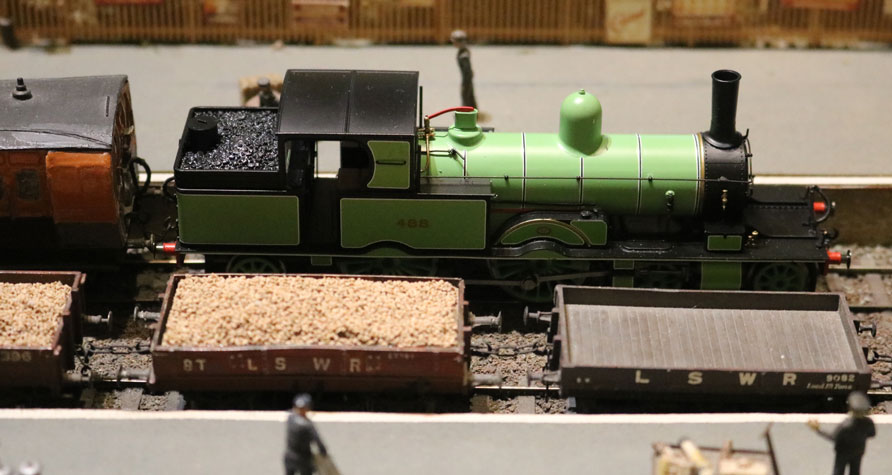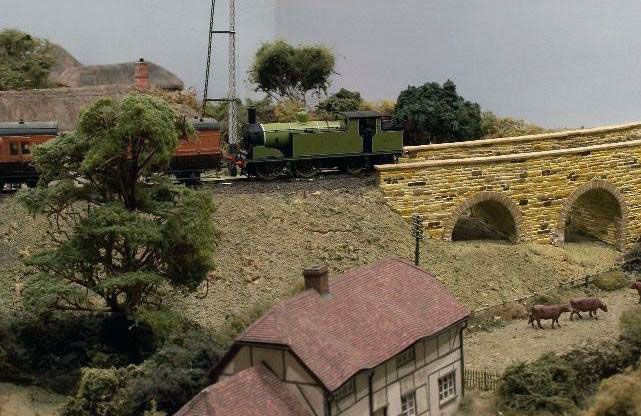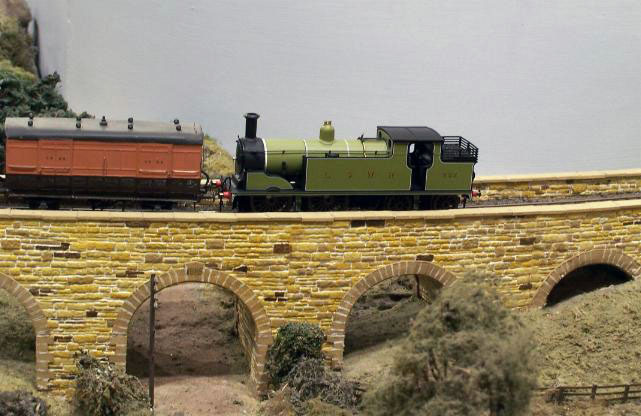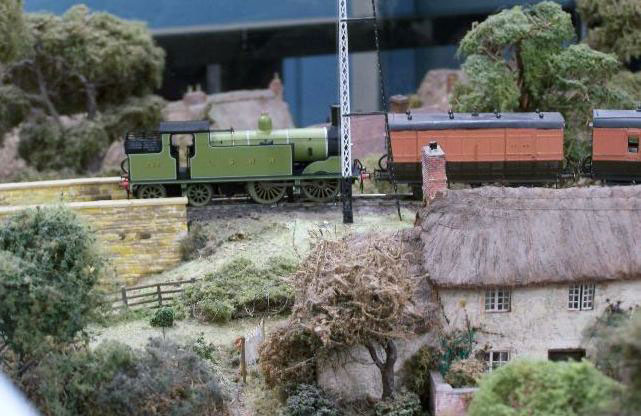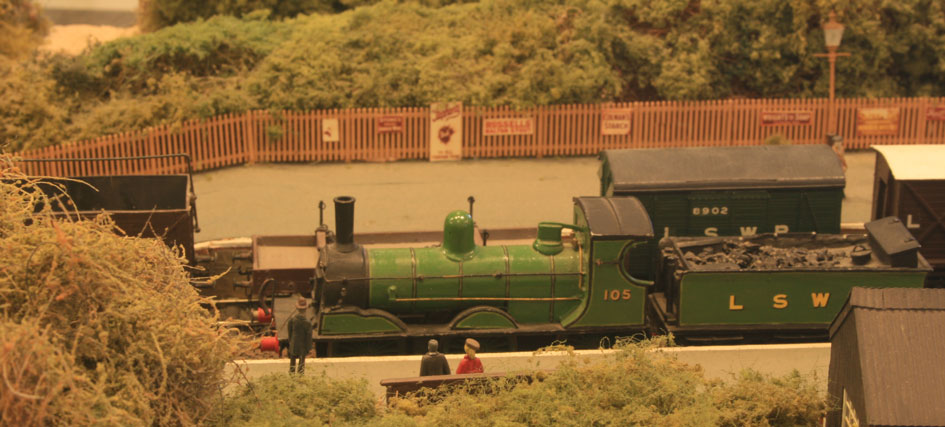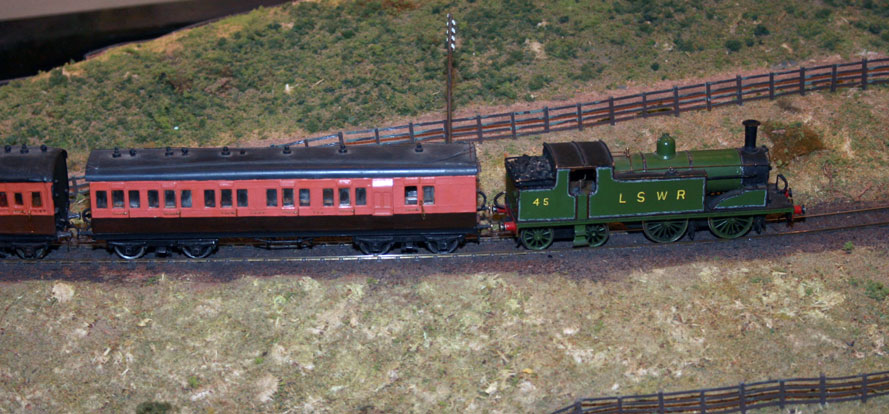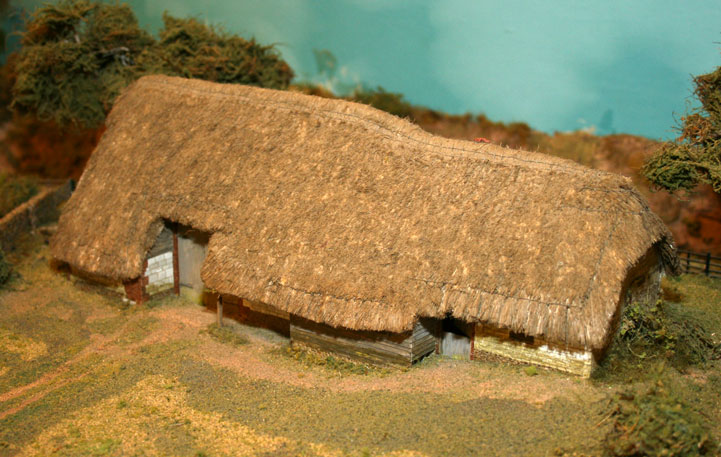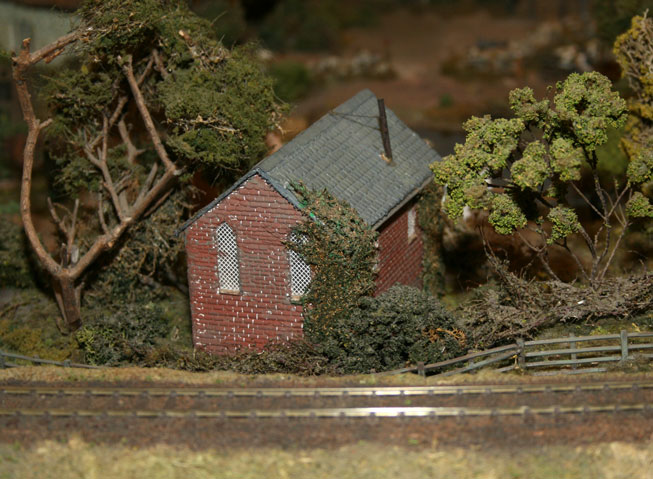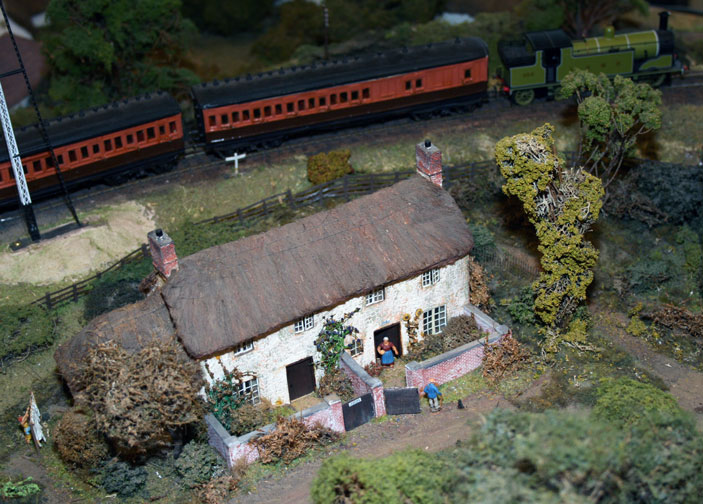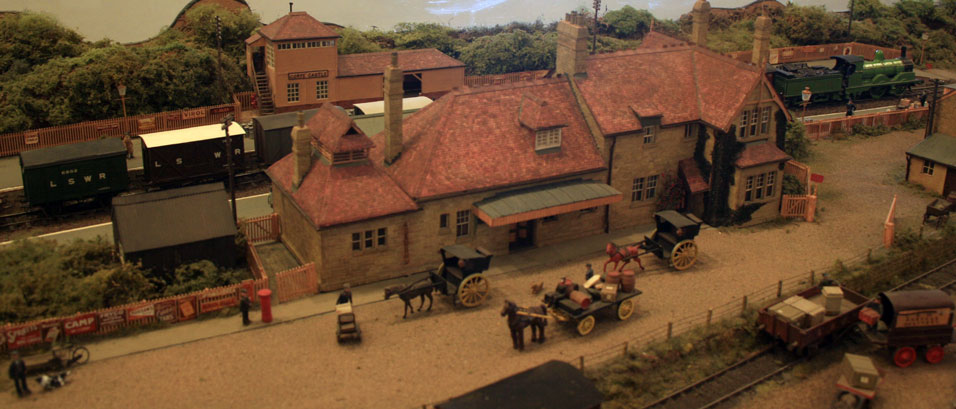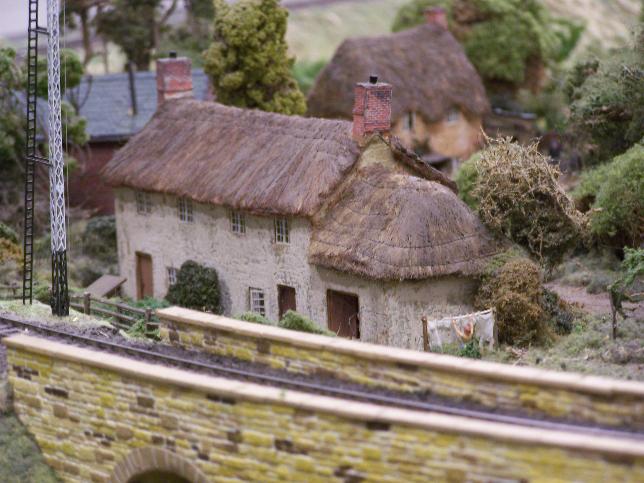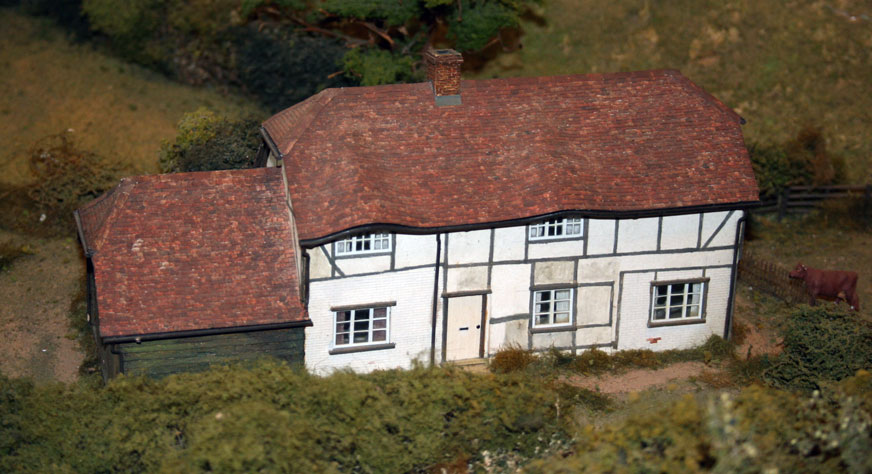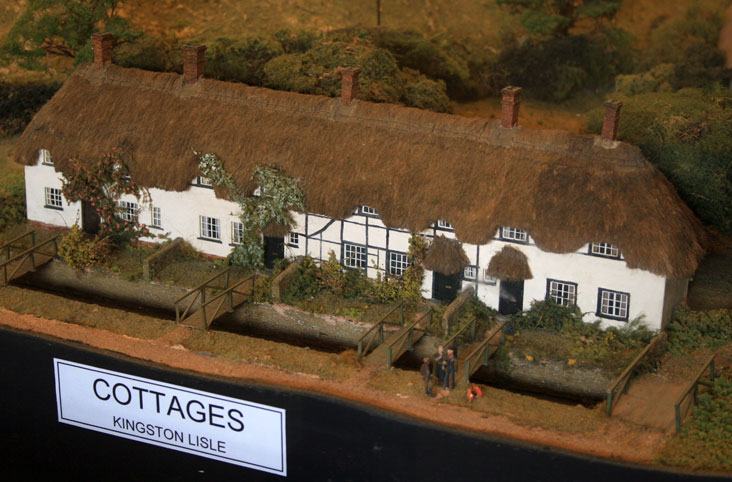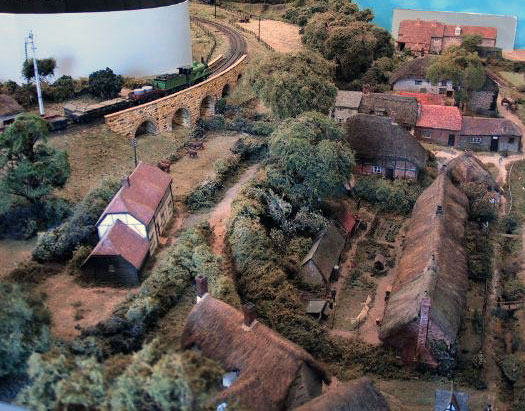 ---
Home